Here are our top 10 favorite Boynton Beach restaurants. Some we like strictly for the food, some for the atmosphere, some for socializing, and some are traditional Boynton Beach hangouts. Regardless, there is something wonderful to be found at each of these establishments listed below in alphabetical order.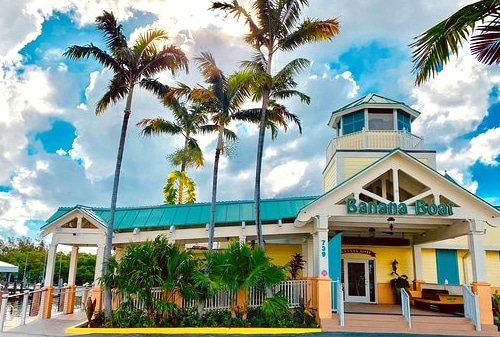 Banana Boat
739 East Ocean Avenue
Boynton Beach, FL 33435
561.732.9400
One of the top three local hangouts for locals (the others being Hurricane Alley and the Two Georges), the Banana Boat sits on the intracoastal and has been popular with locals and boaters alike since it opened in 1978. Some nights feature live music  and the friendly, party atmosphere can't be beat. Standouts include their Fish Dip, Seafood Crepe, Fried Shrimp and Barbecue Burger.
MENU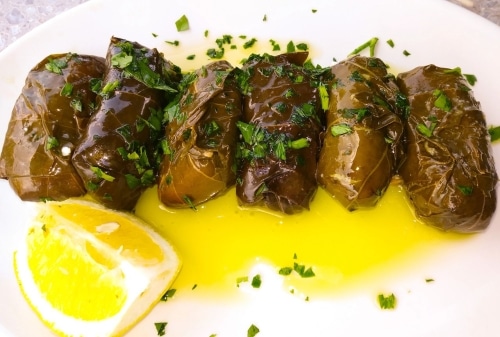 Chris' Taverna
4774 North Congress Avenue
Boynton Beach, FL 33426
561.223.2868
I love Greek food, but the litmus test for me is always the octopus and here they hit it out of the park. Absolutely delicious. This is not only one of the best restaurants in Boynton Beach, but it would make its mark anywhere. Standouts include their Octopus, Spanakapita, Mama's Favorite and Whole Branzino.
MENU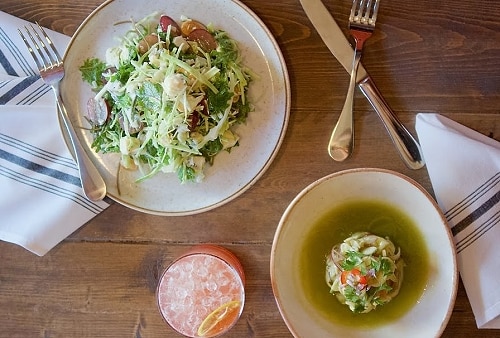 Driftwood
2005 South Federal Highway
Boynton Beach, FL 33435
561.733.4782
Driftwood is my favorite restaurant in Boynton Beach. The attention to creativity, detail and preparation for their food (and drinks) is top notch and would create a buzz even with the foodies in Manhattan. My first thought dining here was that these were the creations of a finalist on Chopped. Standouts include their Local Fish Ceviche, Hand-cut Spaghetti with Egg Yolk and Smoked Picanha Steak.
MENU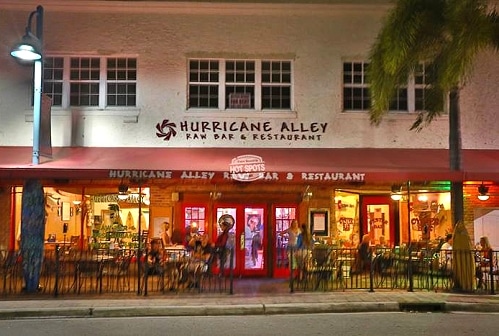 Hurricane Alley
529 East Ocean Avenue
Boynton Beach, FL 33435
561.364.4008
One of the top three local hangouts for locals (the others being Banana Boat and the Two Georges), Hurricane Alley is the non-Intracoastal located of the trio and probably has the highest percentage of residential clientele. Ocean Avenue is the road that led directly to Nathan Boynton's legendary Boynton Beach Hotel and the building housing Hurricane Alley was built in 1919 – one year before Boynton Beach was incorporated as a city. Great atmosphere and live music. Standouts include their raw oysters, award-winning burgers, Hurricane Harvey roast beef sandwich and homemade fish dip.
MENU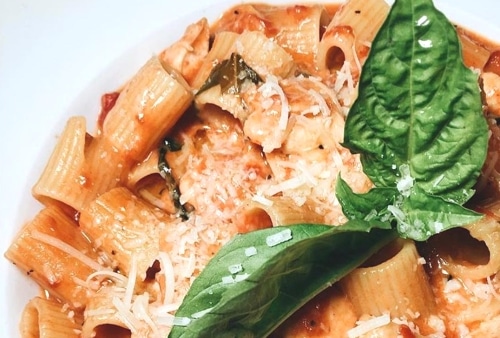 Josie's Restaurant
1602 South Federal Highway
Boynton Beach, FL 33435
561.364.9601
Located in the Riverwalk area close to Sushi Simon and Prime Catch, Josie's serves classic homemade pasta. In fact, my mother-in-law Arefa would order a massive portion of their Baked Ziti for Christmas Eve dinner and you can't get a better recommendation than that. Besides their pastas, standouts include their Prime Short Rib Meatball, Eggplant Stefania and Rappini Pizza.
MENU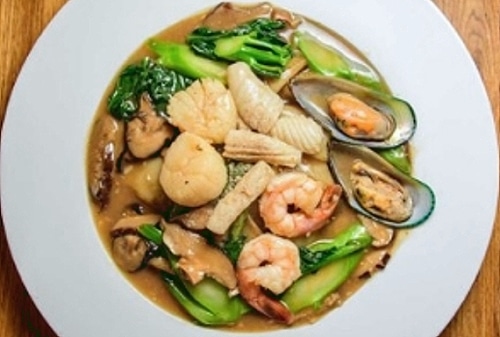 Lemongrass
1880 Congress Avenue
Boynton Beach, FL 33426
561.733.1344
Lemongrass on Congress Avenue is one of four here in Palm Beach County. There are four now for a good reason. The Thai food here is excellent. Standouts include their Signature Lobster Pad Thai, Crispy Duck and Lamb Shank Massaman.
MENU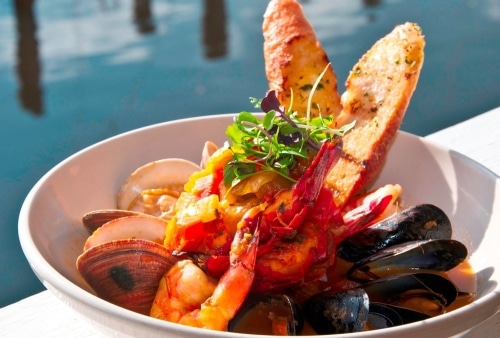 Prime Catch
700 East Woolbright Road
Boynton Beach, FL 33435
561.737.8822
Both Banana Boat and the Two Georges serve solid fare in a fun atmosphere on the Intracoastal, but if you want upscale dining on the water in Boynton Beach your choice would be Prime Catch. Standouts include their Blue Crab Bisque, Live Main Lobsters, Bone-in Ribeye and Sweet Potato Crusted Grouper.
MENU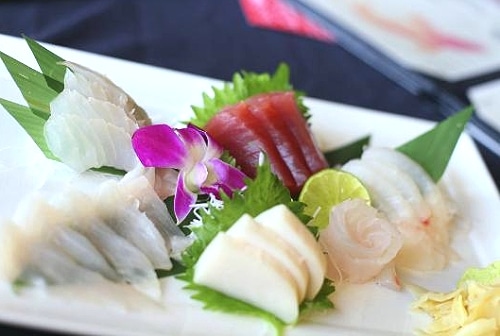 Sushi Simon
1628 South Federal Highway
Boynton Beach, FL 33435
561.731.1819
Besides Driftwood, this is my other contender for the #1 restaurant in Boynton Beach. My literary attorney is a foodie and one of his clients was the late, great Anthony Bourdain. My attorney and I take turns trying restaurants and I told him there was a stellar sushi restaurant in Boynton Beach. He was skeptical, but Sushi Simon made a believer out of him. I highly recommend their special menu (not viewable on-line). It's pricey, but includes delicacies like Toro, Copper River Salmon and local catches such as Hog Snapper. Sushi Simon was also my late mother Victoria Castello's favorite Boynton Beach restaurant.
MENU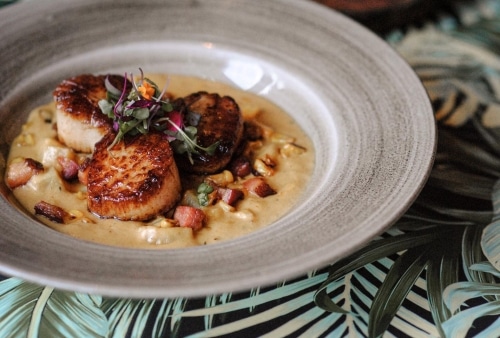 Sweetwater
1507 South Federal Highway
Boynton Beach, FL 33435
561.509.9277
Sweetwater has more than a few claims to fame besides their food. It is Florida's first whisky bar and hosts the largest selection of spirits in the Southeastern United States. That alone makes this place worth a visit. Standouts include their Brussels Sprouts, Charcuterie & Fromage Board, Seared Scallops and Loaded Pierogis.
MENU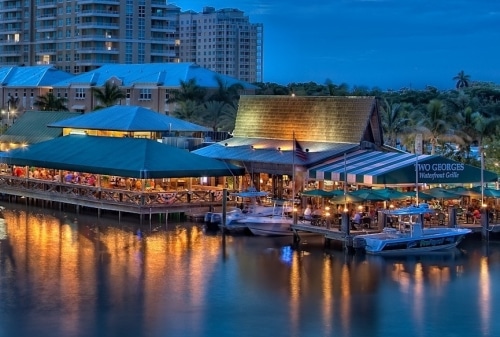 Two Georges
728 Casa Loma Blvd
Boynton Beach, FL 33435
561.736.2717
My sentimental favorite, the Two Georges has been here since 1957 when Boynton's population was only about 5,000. There is nothing better than sitting dockside on a lazy afternoon watching the boats go by and enjoying their freshly caught dolphin (mahi-mahi). And see those mangroves on the other side of the Intracoastal? They look exactly the same as they did in 1894 when Nathan S Boynton stopped on this very spot on the launch Victor and agreed to buy 500 acres of beachfront property at $25 an acre. Standouts include Florida Dolphin, Swordfish Piccata and Seafood Ala Vodka.
MENU
BoyntonBeach.com
The Visitors Guide to Boynton Beach, Florida!